Celebrating Bay Area Craft Beer & Brewers
The Bay Area Brewers Guild represents over 130 local independent craft breweries that serve neighborhoods in every corner of the greater Bay Area, from San Francisco to East Bay, from North Bay to Silicon Valley, and on down the Coast.
Our members actively contribute to in their communities, holding fundraisers and collaborations with local organizations year round, advocating for diversity, equity and inclusion within and beyond our industry, and helping drive consumer awareness and tourism that creates jobs and strengthens local economies.
Put the world-class Bay Area craft beer scene at your fingertips. Discover local events, visit breweries and craft beer shops, track and tag new releases, create itineraries, sign up for news and notifications, and more -- all while supporting Bay Area craft breweries.
Help Us Create Opportunity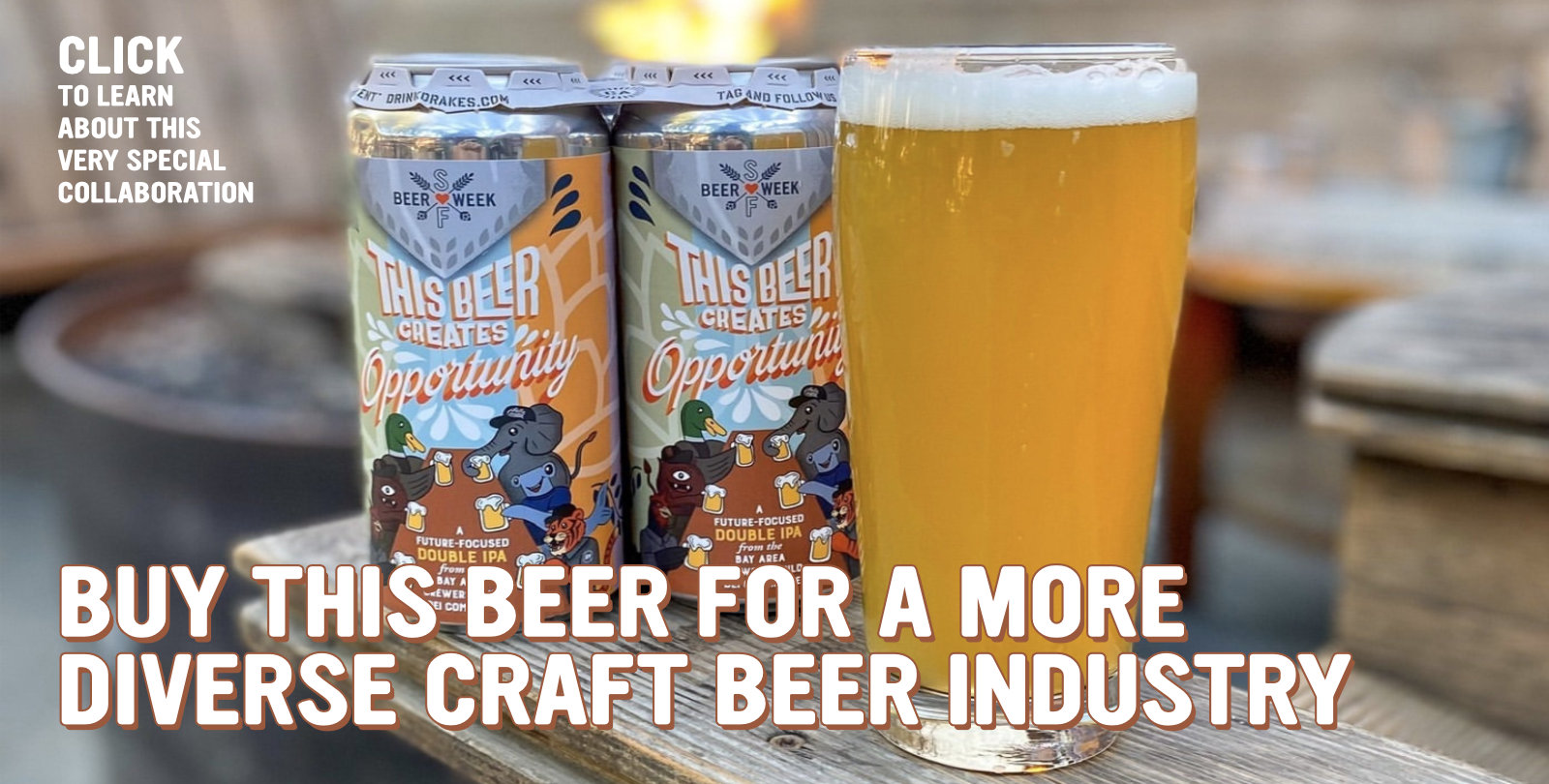 The Official 2023 SF Beer Week Collab pictured above kicked off the Bay Area Brewers Guild's effort to create change. Proceeds from the release, combined with financial commitments from the Guild, contributions from our amazing trade partners, and donations from both fellow guild members and the greater craft community, are helping our organization establish an endowment facilitated by University of California Davis Continuing and Professional Education, and committed to providing access to brewing education courses and brewing certificate programs. Learn about the collaboration project here. Read about the endowment and make a donation today here .
Engage with Members at the Freshest Fest in the World!

Voted the Best Craft Beer Event of 2022 in the North Bay Bohemian Readers Poll — and hands-down acknowledged as one of the world's most daring events thanks to its requirements for freshness (all beer poured must have been packaged within 7 days prior to the event — The Freshtival is beloved by members. Featuring a Brewers Lunch, great setting among the redwoods and plenty of mixing and mingling with brewers, the event is also an essential fundraiser for the Guild. Come join the fun, engage, network with members and showcase your wares. A Freshtival Sponsorship, combined with our Trade Partner Program, offers loads of benefits and high-touch interactions with brewers, all while delivering an amazing day of the freshest brews you can imagine.
Get the 2023 Freshtival Sponsor Kit here | Contact us to learn more
Not a Trade Partner yet?
Sign up here.
---
Thank you for your interest in the Bay Area Brewers Guild. Most especially, thank you for supporting all local small businesses, as we collectively work to revitalize our communities and rebuild connections between each other and to the places where we live, work and share life's experiences.